People-Powered Graphics is happy to provide images and graphics to Dean supporters free of charge.
But, we need your help in keeping bandwidth and server resource usage at a reasonable level.
Please do not link directly to the images on our site.
Instead, download them to your own computer for printing or posting.

These images are available free for use on your web sites, handouts and anything else you do to help
promote Howard Dean for President. If you use our graphics on your web site,
a link and a credit to our site would be appreciated, but is not required.
Please obtain our written permission before using our graphics on any items that will be for sale.

That said... GO DEAN!
Grassroots graphics courtesy of Computer Graphics Consulting
Click below for a printable .pdf GOTV poster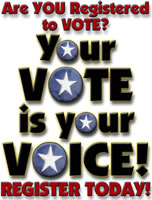 Democracy for America info flyer
click the thumbnails for printable .pdf format files
NEW! Dean Dollars! Click for a 3-up .pdf format file.
Download, Print and Share with anyone you will not be sending REAL Money
"Who We Are" - 2004 calendar

Letter and Questions to John Kerry

In our own voices: "Why I'm still voting for Howard Dean"

Thank you Judith Steinberg Dean

Good "idears" from the grassroots


Banners
Click the banner below for more choices

Meetup Signs
Click the thumbnails for printable PDFs

Click below for a sheet of 10 business cards with Dean info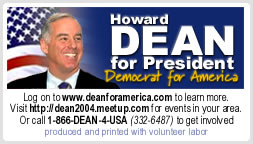 (compatible with Avery 8371 format business cards)
Elements, Graphics and Animations
Under Construction
(right-click to download the animations below)





Posters and T-Shirt Transfers
Click the thumbnails for a larger view
More t-shirt designs are available at our Cafe Press store.
If there is a design there that you like that is not available here
e-mail us and we can send you the image. Click here to find
a union shop if you want to have this printed professionally.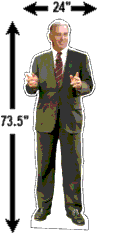 E-mail us at graphics(at)bmgbiz.net if you would like the file to print and assemble your own "Flat Howard"
Click the thumbnails below for a .pdf file to download and print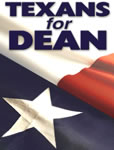 -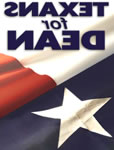 -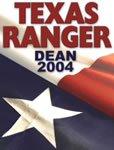 -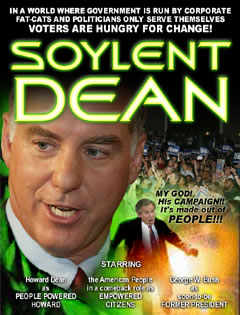 -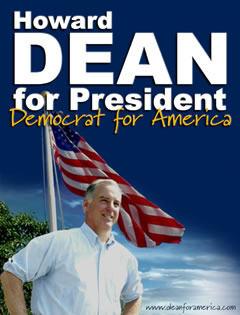 Click for a larger view
(click here) for a high resolution .pdf to download and print (click here)
(Be patient the file is very large)

Bumper Stickers
Available at our Cafe Press Store. If you see one that you
would like as a PDF, e-mail us at dean2004(at)bmgbiz.net telling
us which one you want, and we will send it to you.
Flyers and Postcards
Click the thumbnails below to view these flyers
Click the links below them for a printable .pdf file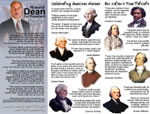 -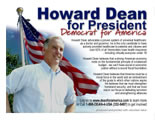 Real Patriotism--------------------- Postcard ----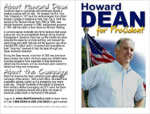 --

Mini Outside- ----------------------Mini Inside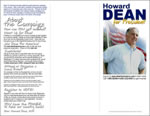 --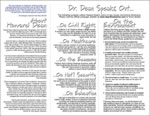 TriFold Outside------------------TriFold Inside-
--
Click the thumbnails below for a larger version of
these DFA check designs/envelope inserts
Designs print 6" x 2.75" at 300 DPI
All original compositions copyright 2003
People Powered Graphics